News and Events
Current & Recent Events
Film Screening and Happy Hour
Tuesday, May 3 | 3:30-5:00 PM PDT
at Leichtag Commons
441 Saxony Rd, Encinitas, CA 92024
Join our partners at the Murray Galinson San Diego Israel Initiative for a free in-person community event with happy hour drinks and movie treats while
screening two award-winning short movies, Empty Spaces and Shabbat, followed by a talk with the filmmakers.
Empty Spaces is deeply touching drama about a soldier and the coping he goes through after a traumatic event.
Shabbat is a quirky comedy about friendship after the arrival of an unexpected house guest on the eve of Shabbat.
Tal Comay and Ben Ziv, the winners of the Esther Fischer Emerging Israeli Filmmaker Artist in Residence Prize from the Tel Aviv International Student Film Festival, will be in San Diego for three weeks to meet students and faculty as they present their work at several San Diego universities.

Ukrainian Jews and Putin's War on Ukraine: Making Sense of the Current Crisis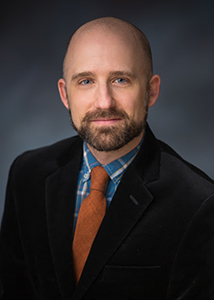 Discussion & Update with Dr. Natan Meir, Lorry I. Lokey Chair in Judaic Studies, Portland State University
Tuesday March 8th at 7:00pm
We are now hearing non-stop news reports about the unfolding situation in Ukraine, but what does it all mean?
In this "explainer session," Dr. Natan Meir will provide historical and geopolitical context for Russia's attack on Ukraine. He'll discuss the complex historical relationship between Russia, Putin, and Ukraine, the ethnic and linguistic makeup of Ukrainian society, and the impact of all of this on Ukraine's Jewish community.
At the conclusion of the talk we will be joined by friends on the ground in Ukraine for a live update and Q&A session not to be missed...
About Dr. Natan Meir
From his groundbreaking research on the Jews of Eastern Europe to his work as a consultant for Moscow's Jewish Museum, Dr. Natan Meir has earned an international reputation as a scholar of Jewish social, cultural, and religious history. His latest book, Stepchildren of the Shtetl: The Destitute, Disabled, and Mad of Jewish Eastern Europe, 1800-1939, which was a finalist for a National Jewish Book Award, recovers the histories of Jewish Eastern Europe's social outcasts -- the disabled, the mentally ill, orphans, and beggars. He is currently engaged in a new project on folklore, magic, and gender in European Jewish culture. He speaks or reads eight languages, leads study tours of Ukraine, Poland, Hungary, and the Czech Republic.
Current & Recent News
New Netflix Series
Be sure to watch the new Netflix series written by Visiting Artist Ronit Weiss Berkowitz.
Read more at Gizmo Story | Netflix Life | Israel Hayom


Oxford Scholars in Residence
This summer professors Risa Levitt (Study of Religion/Classics & Humanities) and David Cline (History) are serving as Scholars in Residence at Oxford University's Institute for Curriculum Development in Critical Antisemitism Studies.
The program is intended primarily for professors with full-time college or university positions. Under the guidance of leading international academics, Scholars-in-Residence are required to develop a course syllabus and curriculum in the interdisciplinary study of critical contemporary antisemitism.


Past News and Events