News and Events
Current & Recent Events
Meet the MGSDII Award-Winning Israeli Filmmakers from The Tel Aviv International Student Film Festival
October 26, 11:00 a.m. - 12:00 p.m.
An exclusive "meet and greet" with the MGSDII Emerging Israeli Filmmakers whose films will be shown at The Joyce Forum Jewish Short Film Festival (October 23-25). During the event, we will engage with the creators of these fabulous shorts and hear more about their films and the creative process behind them.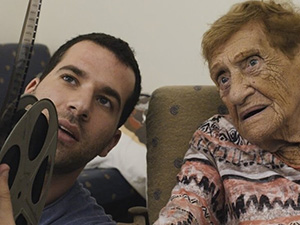 With Slight Steps
Film director Guy Hodes takes his 96-year-old grandmother back to Kibbutz Dalia and to a time when she was the high-priestess of Israeli folk dancing. Seeing the deterioration of the amphitheater is hard for her, ideals have changed. Yet With Slight Steps, she will dance with her grandson.
W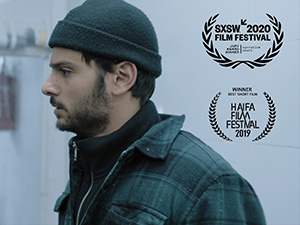 hite Eyes
Tomer Shushan's astonishing film White Eye focuses on a man who discovers a shocking revelation when trying to find his stolen property. This important film won the Best Short Film Award at Haifa International Film Festival in 2019 and it won the 2020 Narrative Short Jury Award at SXSW Film Festival, the Oscar qualifying film festival where the film was scheduled to have its North American premiere but due to the Coronavirus outbreak, the festival had been cancelled.


Learn more and register for the 10/26 event

Jisr az-Zarqa and the Technion: Bringing Technological Capital to the Community
November 11, 11:00 a.m. - 12:00 p.m.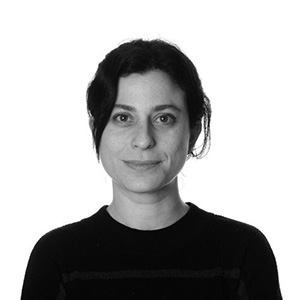 Join Mor Shilon, MGSDII Visiting Israeli Professor at UCSD, and other Israeli educators who are advancing social change through campus-community partnerships. Using the Israeli Arab town of Jisr az-Zarqa as a case study, the panelists will discuss their research and intervention in the poorest village in Israel, making technological capital accessible for Jisr's residents. With the Covid-19 pandemic, and the use of technology becoming the most basic practice for daily living, the Jisr project is more relevant than ever.
Mor earned her PhD from the Technion Faculty of Architecture and Town Planning, where she was awarded the Jacobs Scholarship for Academic Excellence. In her research, Mor investigates the relations between people and technology in complex urban settings. During her studies, she researched hi-tech development in weakened areas. During her postdoctoral studies (2017-2019), she conducted a thorough study of the emergence of technological start-ups in the mixed region of Haifa and Nazareth where she worked with Next Generation Technologies (NGT) 3.
Learn more and register for the 11/11 event
Past News and Events