Jewish Studies Program
The Jewish Studies Program at San Diego State University is an interdisciplinary program serving the students of SDSU as well as the greater San Diego Community. We offer a major in Modern Jewish Studies and a minor in Jewish Studies and are dedicated to teaching a broad range of topics related to Jewish history, religion and culture from the biblical through the modern period. Courses offered through our program are open to all SDSU students. In addition, our faculty are actively engaged in teaching to the broader San Diego community. The program also houses the Lipinsky Institute, which supports our community outreach and annual visiting Israeli professorships.
Give a Gift to Jewish Studies
By supporting Jewish Studies, you are helping to ensure that we remain able to develop new courses, pursue original research, and provide thought-provoking public lectures, programs and outreach to the community.
Meet our Visiting Israeli Faculty for Fall 2020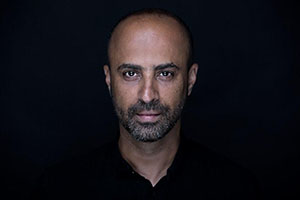 Nitzan Gilady is a graduate of the high art school "Thelma Yelin" (Israel) and the Academy of arts "Circle in the Square" (New York). He is director/producer of the documentary films "Jerusalem Is Proud To Present", "In Satmar Custody" and "The Last Enemy". His films have received 13 international awards, participated in over 120 international film festivals and broadcast in prestigious TV channels over the world (among them are: Sundance channel and ZDF-ARTE). His TV work includes: "Singing To Oblivion – The Story of Miri Aloni", "Do Not Call Me Black 2008" and "Dark southern deal". Nitzan is teaching a Techniques of Screenwriting class this fall at SDSU.

Hillel College Guide

San Diego State University is listed among the top 60 public universities in North America where Jewish students choose to attend according to the latest Hillel College Guide.
Resources for Faculty

The Murray Galinson San Diego-Israel Initiative seeks to strategically promote, support and catalyze knowledge discourse and interaction on the modern state of Israel through scholarship, engagement and collaboration.