Program Director
Dr. David P. Cline - Interim Director for Fall 2020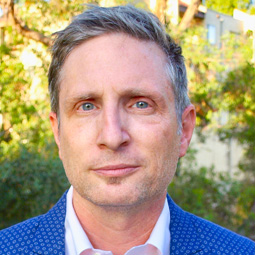 David P. Cline is an historian specializing in 20th and 21st century U.S. social movements, oral history, the digital humanities, and public history. From 2011-2017 he was Assistant Professor of History at Virginia Tech and Director/Associate Director of the Graduate Certificate in Public History there. Since 2013 he has also been a Lead Interviewer and Research Scholar for the Civil Rights History Project of the Library of Congress and the Smithsonian Institute's National Museum of African American History and Culture. David was also the Associate and Acting Director of the Southern Oral History Program at the University of North Carolina at Chapel Hill from 2008 to 2011. His public and digital history projects have included an augmented and virtual reality experience of a World War I battlefield site in Vauquois, France; an augmented reality iPad-accessible application that helps teach African American history and the skills of historic inquiry; major national oral history projects and local projects focusing on African American, university, and LGBTQ history; and museum and historic site exhibits. David's most recent book is From Revolution to Reconciliation: The Student Interracial Ministry, Liberal Christianity, and the Civil Rights Movement (UNC Press, 2016) of which CHOICE recently said: "Every academic and church library should acquire this timely, important book." Nominated for the 2017 Oral History Association Book Prize, It examines the story of the Student Interracial Ministry, founded at the same time and place as its better known ally the Student Nonviolent Coordinating Committee, but whose seminarian members wanted to not only dismantle Jim Crow in the South but also change the mainline Protestant churches' approach to racial issues. David is also the author of Creating Choice: A Community Responds to the Need for Abortion and Birth Control, 1961-1973 (Palgrave Macmillan, 2006), which explored community reproductive rights networks in Massachusetts prior to the Roe V. Wade decision. He is currently finishing Twice Forgotten, a book that uses oral histories to delve into the African American experience of the Korean War and to connect these to the civil rights movement.


Dr. Risa Levitt - on sabbatical Fall 2020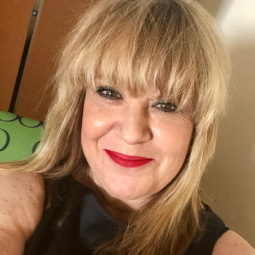 Dr. Risa Levitt is a professor of Hebrew Bible and Judaism at San Diego State University where she also serves as Chair of the Religious Studies department, the Classics & Humanities department and Director of the Jewish Studies Program.
Born and raised in Toronto, she earned a BA in History from York University and an MA in Near Eastern Studies from the University of Toronto. Her PhD in History was awarded in 1997 from the University of California, San Diego. Past president of the Society of Biblical Literature (SBL), Pacific Coast Region, she has also served as Chair of its Committee for the Status of Women in the Profession. Dr. Levitt's work includes A New Heart and a New Soul: Ezekiel, The Exile and the Torah (Sheffield Academic Press) and A Portable God, the Origin of Judaism and Christianity, co­authored with Dr. Rebecca Moore (Rowman & Littlefield, 2007).
Levitt has worked closely with the Israel Antiquities Authority and has served as curator for Dead Sea Scrolls Exhibitions at the San Diego Natural History Museum (2007), The North Carolina Museum of Natural Sciences (2008), the Royal Ontario Museum in Toronto, Canada (2009) and the travelling exhibition "Dead Sea Scrolls: Life and Faith in Ancient Times," which has appeared in New York, Philadelphia, Cincinnati, Boston, Salt Lake City, Los Angeles and Denver. She served as an academic consultant for the Jewish Museum and Tolerance Center in Moscow, Russia and is lead curator for the exhibition Memory Identity Encounter: Ukrainian · Jewish · Journey at the Royal Ontario Museum in Toronto, Canada.
Dr. Levitt has been awarded two of SDSU's highest honors, the President's Top 25 Award, awarded by SDSU's president to those accomplishing transformational work, and the Alumni Association Award for Outstanding Faculty Contribution to the University.